A Hail Storm is natural and it can be anytime,so you have to be ready in order to protect your expensive car from a Hailstorm. As a Hailstorm is natural and one can not control it but taking appropriate precautions is in your hands.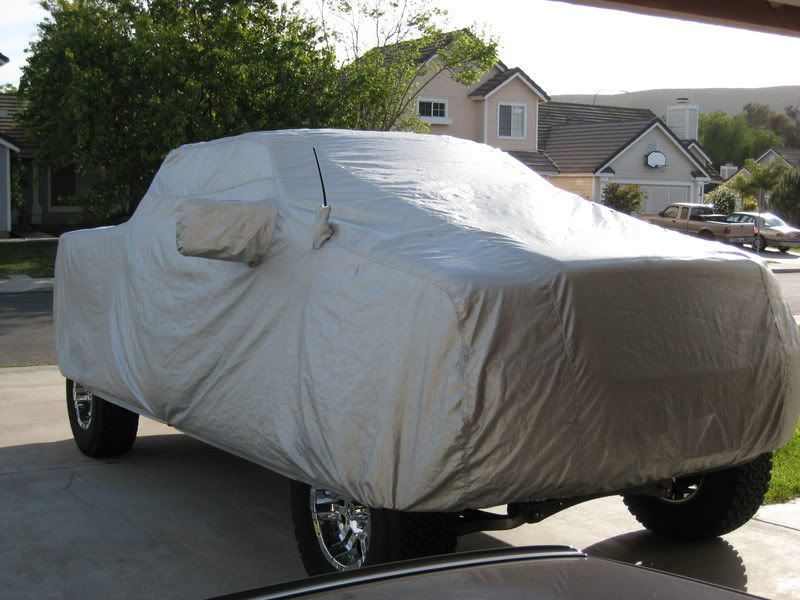 A hail storm can damage a lot to your expensive car's windows, paint and metal finish, but there are few simple and easy steps which can prevent your Car's finish from getting damaged. Let's say for an example that you are driving back to your home and all of a sudden a Hail Storm starts I would recommend that you should park your car somewhere safe in order to protect your vehicle from damages from a Hail Storm.
You can also park your car in a carport or your garage with using a Car Cover so that your vehicle can also be safe from any burglars and dust. Some people even use blankets or floor mats to cover their car, but this can only cover your upper part of the car, but the side portion still uncovered. Hence I strongly recommended that you buy a car cover. In this article, I am going to explain how you can get a Car Cover Against Hail.
1) Driving in Hail
You can not predict precisely when the Hailstorm will start. If you encounter a hailstorm while driving, I would simply suggest you take a cover from a freeway overpass. You can also wait for a while at some gas stations as a last-minute coverage if you're stuck in your car when hail begins.
Drive into hailstorm if it's coming down to defend your car's side glasses. Your car's windshield is made of tougher glass than the windows on the side glasses of your vehicle. If you're driving in hail, just try to ride in the hailstorm, so it hits your car's windshield rather of your side glasses.
Park on the opposing side of a building from wherever the wind is going. For example, if the storm is coming from the east direction, park your vehicle in the west direction of a tall building which can defend it from hail. High winds might blow the storm right past your car.
Most Read: 4 Storage Solutions For Small Bedrooms
2) Use a Car Cover Against Hail.
The best option to save your Car from Storm is to use a car cover. You can get car cover from Car Cover Store. You just need to know the model, make, and year of your car, because most car covers are particular to those classifications.
Buy a Car Cover Against Hail if you live in a region where a storm is common. If you've gone to a new area, check what the weather history says for that area. If the weather history shows that this particular area faces massive storm with hails you should buy a new car cover soon so that you can save your car from getting damaged with hail.
You can purchase a universal car cover or Custom-fit to the make and model of your car from Car Cover Store.